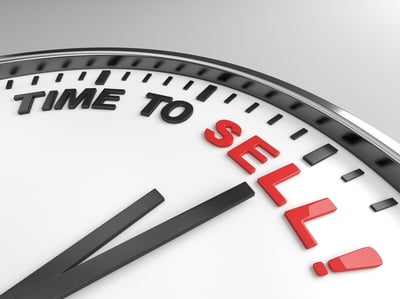 I honestly can't believe I'm writing about this topic again. There was a period (probably about 3 - 5 years) where I thought selling organizations had finally evolved and understood that closing is an overvalued, overfocused and overhyped part of the sales/buying process.
To be clear, if you think you have a closing problem, then I'm here to affirmatively and conclusively tell you that closing is never the problem (hell, it's rarely even "a" problem). The problem just manifests itself at that stage of the process. The problem always - ALWAYS! - occurs earlier in the process.
I used to talk and write about this regularly. I shared the need for sales (and marketing) to educate, "peel the onion" to dig deeper and lead the way for prospects (and customers) to learn and understand more about their problems (including those they aren't even aware of) and how to solve those problems and/or capture opportunities.
I have to admit that I enjoyed that period where I was able to focus on the more meaningful components of demand generation and sales. It's a lot more fun (and valuable) when the focus is on what organizations and people should be doing and how to execute successfully than it is to admonish on what shouldn't be focused.