Doug and Mike discuss both large and small differences between selling and marketing to small/mid-sized business and enterprise. The many valuable insights are not to be missed.
Video:
Audio:
Show Notes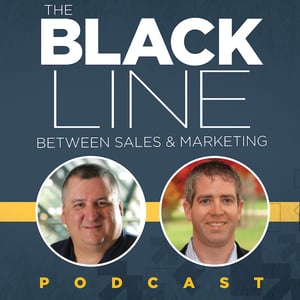 It's no surprise that there are vast differences between marketing and selling to small/mid-sized businesses and to large enterprise. There's differences in the speed of the buying process, in the needs of the respective businesses, and in the complexity of each sale.
Many companies have trouble ramping up their marketing and sales operations to accommodate large enterprise businesses. This occurs because they treat enterprise prospects like the small and mid-sized ones they're used to. Failure happens when you don't know what enterprise is looking for. While small and mid-sized companies are looking for the best product, enterprise is looking for the safest product. Mike cites risk aversion as the biggest trait in enterprise prospects. Many organizations that are just beginning to sell to enterprise lose sales because they're unaware of this trait. However, you need to check out the podcast to learn what the biggest difference is.