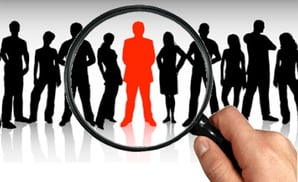 You can have the best strategy. I'll even you give you the best tactics. But, if you want to succeed in business, I'll take the right people – every time. (Of course, if I have the right people, it's only a matter of time until I have the strategy and tactics that get me where I want to go.)
I've often said to friends that there's a reason that most small businesses stay small. The primary reason is because of their unwillingness to deal with the people issue. Too often, companies do all the right things strategically. They determine the right place to go. They invest in the right tactics. Then they ask people who are not capable of succeeding to implement the strategy. The reasons are many, and include several of the following:
This is what we could afford.
They've been with us a long time.
They've done well in the past.




In today's drought, small and mid-sized businesses (SMB) have to be better than they have ever been before. One of the advantages that large businesses have is that they can absorb mediocrity far more than SMB's can. The advantage SMBs have over their larger competitors is that they are closer to their customer, more capable of creating demand, and they're quicker and faster. The key to taking advantage of these advantages lies in the people that are executing, adjusting, and executing again. Today, SMB's can simply not tolerate having the wrong people in important seats.

While the definition of "right" differs from company to company, here are some key attributes that I'd look for in every important position:





The willingness to put their ego aside. (This means that being right is far less important to them making the right progress. They thrive on learning from mistakes.)
Always maintain a learning posture



I've spent my life working with SMB's and fully believe that SMB's are Amenrica's true innovators, job creators, and wealth creators. Your mission is too important not to deal with the people issue. Jim Collins said it best, in his book Good to Great that the key is to get the right people on the bus and the wrong people off. I realize this concept is tremendously difficult in practice, but that difficulty is what gives those who follow it such a critical advantage in the future.

So, how are you practicing this in your company?