2017 is well, essentially, here. But before we say goodbye to 2016, we thought it would be fun to share the five most popular posts this year from The Demand Creator Blog. When we analyzed the data, we learned that more than two-thirds of our 25 most viewed posts of 2016 were actually published in previous years. That's proof of the power of blogging. Creating content for your blog on a consistent, regular basis is challenging but the rewards are huge. Blog posts never stop working for you!
The most popular posts covered a wide range of topics including HubSpot's CRM, motivational quotes, metrics and even zombies. If you haven't had a chance to read these yet - now's the time.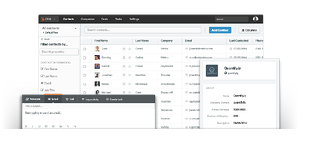 Four months ago I shared an initial review of HubSpot's new CRM system by remarking that I've never heard a sales rep or executive comment, "I love our CRM!" Well, I can no longer say that as several people have commented to me how much they love the CRM; and I'm one of those people.
While the CRM still has some meaningful improvements that are needed (for example it still has no real reporting capability), it is living up to the promise that was made when it was announced.
"It does not matter how slowly you go as long as you do not stop."–Confucius
St. Patrick's Day is a day of fun and celebration for many. Often it's just the type of distraction we need, as we see the first quarter coming to a close. Add to that the crazy weather we've been experiencing and you may just find yourself yearning for a bit of inspiration and motivation to reenergize yourself now that we're heading into the end of yet another month.
I've always found quotes to be a great pick-me-up when I'm lacking motivation, and in that spirit I offer you 25 motivational quotes for sales and marketing:
While there is a lot of conversation about strategy and tactics, growing a business is more about math and managing by the numbers than anything else. If you're tracking the right things and communicating the numbers then growth becomes a much simpler task.
However, if you're not tracking the right numbers, it is impossible to have the right strategy. Consider the results of a recent study that found: