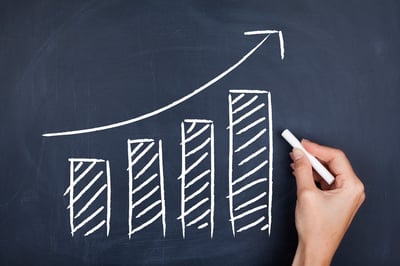 As an Inbound Marketing Strategist at Imagine, I spend time with my clients every month to review metrics and adjust our plan of attack based on what those metrics tell us. One of the things we consider is the visitor-to-qualified lead conversion rate.
Earlier this year, our marketing manager, Stacy, wrote a post about why your 10,000 visitors aren't converting to new customers. While obviously, it is important to have visitors, if they never convert to customers that indicates a problem with your approach.
In a recent study, Holger Schulze of LinkedIn's B2B Technology Marketing Group noted that 59% of respondents said generating high-quality leads is a top priority. And in my personal experience working directly with clients, I would say the priority of generating quality leads for B2B SMEs is closer to 100%.
The first step in that process is for the contact to simply move from a visitor to a qualified lead. If that step is broken, the rest of the process is doomed.