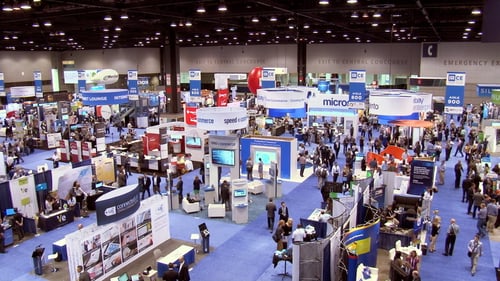 Until about two years ago, I was what is called today, a traditional marketer. I was responsible for a wide range of things. My days were filled with things like writing case studies and ad copy, branding initiatives, graphics support, direct mail campaigns, anything and everything associated with the website…the list goes on and on.
One of my favorite things from my life as a traditional marketer is trade show coordination. I love everything about it. From planning how things will look to executing pre and post show activities to working with staff to target specific attendees…I love it all.
The question is does making the transition to inbound marketing mean that I have to leave trade shows behind?