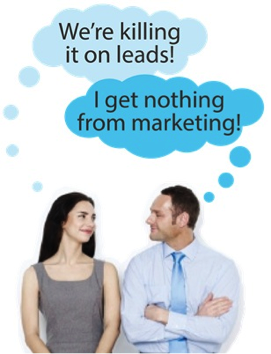 No matter where you go or what you read, if you are in the sales and marketing profession, you have heard folks talking about sales and marketing alignment. While there are different levels of alignment and even different definitions of alignment, it is something demand generation teams are striving to achieve.
Did you know that highly-aligned organizations achieved an average of 32% year-over-year revenue growth - while their less aligned competitors saw a 7% decrease in revenue? (Source: Sales Enablement: Fulfilling the Last Frontier of Marketing-Sales Alignment, Aberdeen Group, September 2013).
With stats like that, who wouldn't want to create sales and marketing alignment?